Clinical Clinical Dietetics
Good morning! It's good to have you here!

We invite you to our world. We will show you how you can improve your quality of life through nutrition. How to feel good? How to change the way your diet works?  Just do it! It's really easy with us!
Clinical dietician Anna 
Medical University of Bialystok, second-cycle studies
Specialist recommended for insulin-resistant people (SOIT) endorsed by the Soit  Foundation, a specialist friendly to insulin-resistant people.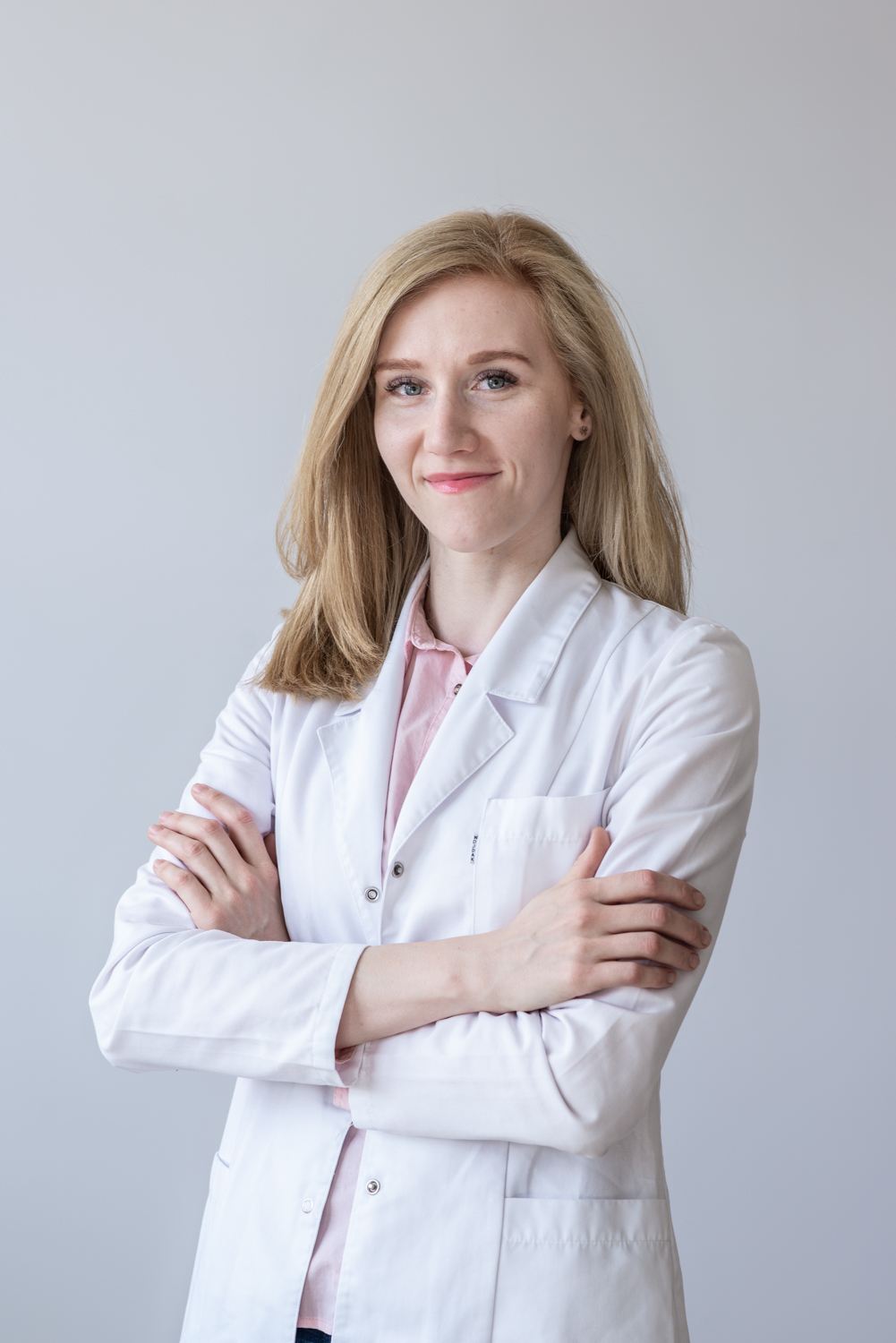 Take advantage of a free consultation with a clinical nutritionist* Improve the comfort of your life!
Scope of the free consultation : 
nutritional advice
Usage of supplements, natural specimens 
general advice on nutrition in diet-related diseases

You can get free advice from our dietician, when you shop in our Delikatesy NA ZDROWIE store for a minimum of PLN 400.
Call us within 2 weeks of shopping in our store 508 142 292 and we will arrange an online or telephone consultation.

*Advice does not include interpretation of research or planning diets..
For individual consultations, we invite you to our Clinical Dietetics Office

Why are we the best and most effective?

We approach the health of each patient very specifically and holistically. Information collected in the field of nutrition will help us find a diet that is precisely tailored to the patient, whilst using our products. We introduce flavoured foods into the diet so that the patient benefits from being with us and from the effects that the diet gives. A holistic approach to specialised dietary catering, where we have ready-made healthy diets and the ability to choose meals, but we also approach an individual diet. We have specialised equipment for measuring body composition using bioelectrical impedance (BIA) of the Biospace segmental analysis method - commonly used around the world in hospitals and universities with the INBody230 machine. We support our customers not only in health but also in recovery. We create diets, even in particularly burdensome diseases.
We are in constant contact with the patients and we support them.

Get to know our services
Dietary consultations
we will learn your daily rhythm and what you eat
Body composition analysis
your current body composition
Nutrition plans
we arrange the plans specifically for you
Dietotherapy in diseases
usage of specially tailored diets depending on the disease
Children's nutrition 
supporting the child's development
Nutrition workshops
schools, kindergartens, companies - nutritional education
Specialist catering
tailored catering towards individual diets

Consultations are available stationary, online and by phone

Scope of our consultations:
Strengthening the body
Weight reduction - healthy weight loss
Changing food habits
Healthy weight gain
Eating disorders


Autoimmune diseases (Hashimoto's, PCOS, insulin resistance)
Lifestyle diseases (atherosclerosis, diabetes, hypertension, hypercholesterolemia, obesity)
RA
Gout
Peptic ulcer disease
Gastroesophageal reflux disease
Inflammation of the gastric mucosa
Intestinal diseases - IBS, SIBO, Leśniewski - Crohn's
Active substances, (e.g.: Phenylketonuria)
Celiac disease
Diets in allergies and intolerances
Fertility products
Nutrition support in cancer patients
Osteoporosis
Menopausal nutrition support
Nutritional support for pregnant women
Diets
Nutrition of children and the elderly
Effective supplementation

Packages:

PLN 200
Online or telephone consultation:
Collection of medical and nutritional history
Interpretation of test results
Discussion of nutritional errors
Nutrition tips

PLN 250
Stationary dietary consultation includes:
Performance and interpretation of body composition analysis
Collecting medical and nutritional history eg
Interpretation of test results
Analysis of nutritional habits
Individual nutrition plan for 7 days

PLN 500
Stationary dietary consultation includes:
Performance and interpretation of body composition analysis
Collecting medical and nutritional history eg
Interpretation of test results
Analysis of nutritional habits
Individual 14-day nutrition plan + nutritional diet
+ 1 follow-up visit with body composition analysis
Service
Price
Range
First visit - dietary consultation
PLN 180
- Duration: about an hour
- Performing and interpreting body composition analysis
- medical and nutritional interview
- interpretation of test results
- nutritional analysis
First visit - dietary consultation
When ordering a catering diet at eatfit24.pl for at least 14 days - the visit is free of charge


PLN 0
- Duration: about an hour
- Performing and interpreting body composition analysis
- medical and nutritional interview
- interpretation of test results
- nutritional analysis
Individual nutritional plan for 7 days/td>
PLN 150
Nutritional plan based on the dietary consultation
Individual nutritional plan for 14 days
PLN 250
Nutritional plan based on the dietary consultation
Individual nutritional plan for 28 days
PLN 350
Nutritional plan based on the dietary consultation
Control visit
PLN 100
- Interpretation of test results
- Performing and interpreting body composition analysis
Online consultation
PLN 150
- Duration: about 40 minutes
- medical and nutritional interview
- interpretation of test results
- analysis of eating habits
Phone consultation
PLN 150
- Duration: about 40 minutes
- medical and nutritional interview
- interpretation of test results
- analysis of eating habits
Telephone and online consultation
When ordering a diet from catering at eatfit24.pl for at least 14 days - the consultation is free of charge
PLN 0
- Duration: about 40 minutes
- medical and nutritional interview
- interpretation of test results
- analysis of eating habits
Developing a collective catering menu
Price to be negotiated
Development of a comprehensive menu, e.g. for a kindergarten, nursery, school, hospital
Workshops
Price to be negotiated
Promoting healthy eating, practical workshops for children and adults and companies
eatfit24.pl
ul. Marka Kotańskiego 6/13
10-900 Olsztyn

Book your consultation now:
512 796 700